Challenge: Create an item for a contest
Project: Pretty Pot Holder
Okay so I am really nervous about this week. I have never entered a sewing contest before, I never really thought that I was good enough. But jumping in head first is what this is all about.
All I have to do is make a Pretty Pot Holder based on one of their
tutes
.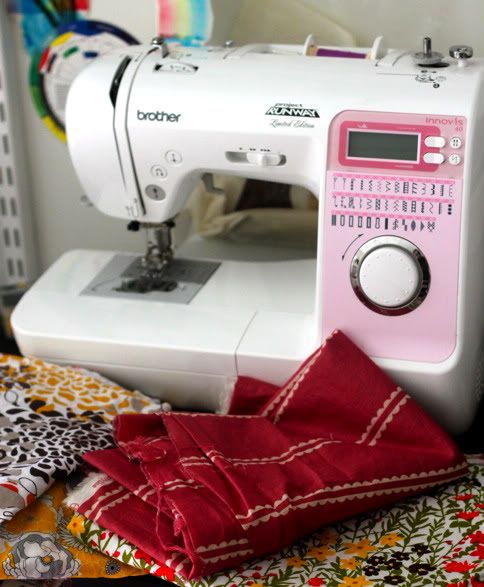 They are the sewing machines that Jacinda and Jamie use.
So I better get moving, the contest entrys have to be in by the 10th of Febuary. Nothing like cutting it really close.
Join me in this project. . . .I double dog dare you!